Welcome to Northside
Located in the heart of downtown Knightdale, Northside is an authentic, friendly and relational group of people. You'll get a sense of that, once you walk through the doors. Our church family is comprised of people from many backgrounds and experiences, all at different points on their spiritual journey. We're racially, economically and generationally diverse, with our focus on elevating Jesus Christ, above all.
Whether you're exploring the Christian faith, returning to church after some time away, or have been following Christ for a lifetime, we want you to be comfortable doing life and learning with us. We strive to create an environment where people can truly come as they are…and leave different. So give us a try.
Please see our COVID-19 Updates page for the latest info on services and service times.
I'm New
Welcome! We hope you feel at home. We invite to become part of the community!
We Were All New to Northside Once
New? Feel New? Come meet us after every service in the lobby so we can introduce ourselves and get to know YOU! We will have staff and key volunteers as well as information of upcoming events. We can't wait to meet you.
New To Northside
Come share a meal with us. Every second Sunday of the month, join Pastor Adrian and other leaders for a free meal where you will get a chance to hear our history, vision, values, and help you learn what part you can play in Northside's story. Come meet others who are "new or feel new" and as well as some of our other pastors and staff. We can't wait to get to know you.
What to Expect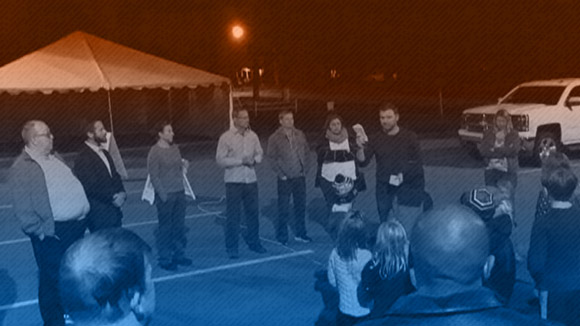 We are men, women, children, plumbers, electricians, businessmen and women, students, teachers, motorcycle riders, athletes, artists, young, and old, but most of all we are family.
The Bible says that when His people gather, God shows up. And we have seen that when God shows up, lives are changed.
Here's some things that mark our worship services and some of the ways we worship Him together:
Teaching
We have a primary value of studying the Bible together each weekend. We believe the Scriptures are the inspired word of God, filled with truths to build our lives and church upon, and as we study them, God leads us to a better understanding of who He is, who He says we are, and what our place is in this story He is writing.
Worship
Each weekend, there is a lot of music in our services. It's how we usually begin our time together, to focus our minds and hearts on Who we have gathered to worship. More than mere music, songs of worship are prayers of thanks, awe, need, and devotion that prepare our hearts to be changed.
Response/Holy Spirit
As we seek God together, we ask that His Spirit would reveal Himself to us both for the sake of us as individuals and as a faith community as a whole. When God moves, we want to respond. Our response happens in a few different ways; sometimes we pray; other times we sit still in reverence; other times we reach our hands for God; sometimes we observe Holy Communion.
By responding to God, we are both changed and equipped to live out His Gospel in our lives.
Prayer
Prayer is responding to God by actually having a conversation with Him. Each week, following our study of God's word, we take time to respond to what we've heard, through prayer.
Sometimes we simply sit quietly, allowing space for God's Spirit to speak to us individually. At other times we may be given an opportunity to pray together as a community. And there are always people from within our church community who are available to pray with and for anyone who would like prayer for something specific.
Hoping to See you soon!