Brandon & Rachel Barnes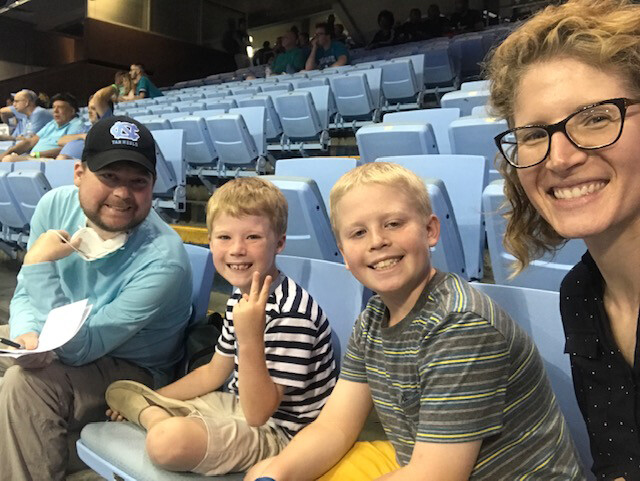 What was your first experience like at Northside?
Welcoming, exciting as the church was launching and developing its place as the "new kid in town". Our first experiences were as single young adults. We individually plugged into where we could help.
And why did you come back?
We left Northside for a few years and grew up a bit in the process. We went to a church made of young families that we thought could mentor us as we started a family. However, God taught us over time that we do not have to have a ministry devoted to our demographic to grow and be discipled in His church body. He led us back to Northside shortly after we had our first son. We wanted a place where we could worship, serve, and teach our kid(s) to do the same as they grow in Christ.
How would you describe Northside to someone who might be interested in checking the church out?
Friendly without the fuss. Northside welcomes everyone who wants to learn more about Christ and how a life following Him can change your world and others. The services on Facebook and YouTube are a great way to check it out.
What do you think are Northside's greatest strengths?
Respect of personal space and spiritual journeys. When people are ready to take the next steps of faith, we have the structures in place to do so. If, however, someone is seeking the truth of Christ more slowly, we understand that. The decision to follow Christ is not a part of a life plan. It is a life plan. We at Northside understand that, so we live out our faith around you, our community, in hopes that you will see how the God of the Universe can become your Lord as well.
What has been the biggest blessing to you guys?
Consistent love and kindness to our community. Our congregation does not believe in squirreling away our resources. We use what we have to help others. Our building, our connections, our resources, etc. Some of us come from pretty hard places and lives. Some of us do not want for much at all. Yet we join forces when a need arises because we have seen that God can use our little lives to show His love to our neighbors.
What would you tell someone who might be interested in checking us out one Sunday?
We would probably suggest they go to the website, Facebook, or YouTube and see what Northside is all about. Give them one of our phone numbers; and tell them to text if you have any questions or if you want to sit together when you come. Also, don't miss out on a water, coffee, or hot tea when you come in!